To use the
free
trendy tools website builder, just
log into cpanel
and click on the trendy tools icon.
This is located under the software section of cpanel (near the bottom so scroll down).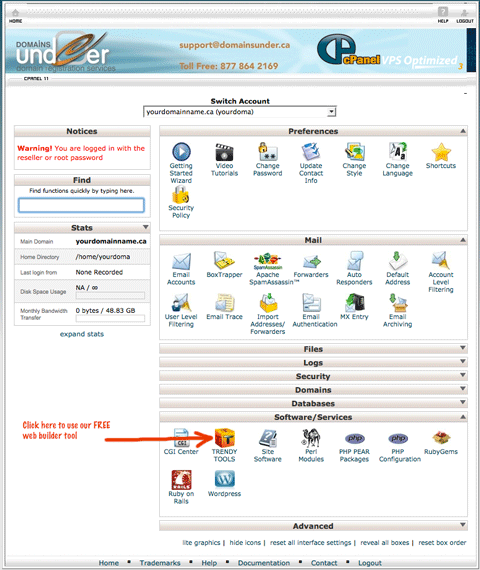 See our
knowledgbase on how to get into cpanel
.
You will build your site at trendy tools through this icon, and then when you are ready to publsh, just put your cpanel (ftp) login credentials as the username and password, and your server name as the host server.
Make sure you are pointing at our web hosting server if you are with another hosting provider. Contact us if you need assistance with nameservers, or using another provider for email.
Also be sure that you have a hosting plan with us to proceed.
When you have finished and saved your website, you can select "site PUBLISH" link at the top, and then fo to the memberhome page. Click on 'Add domain' Link To Submit FTP Info (You Can Find This Link Beside 'Edit' Button in Memberlogin Section)